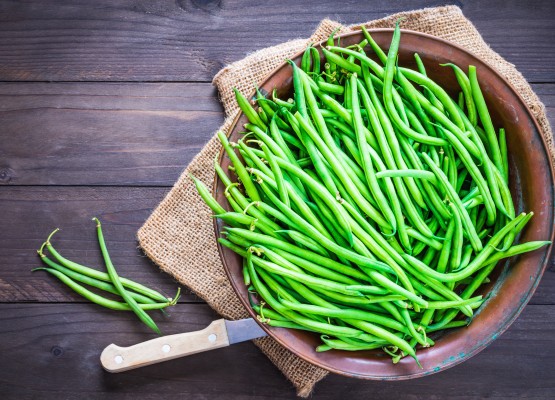 Blanched Green Beans
Try these simple and delicious green beans. You cook them just enough to bring out the green and season them only with a little salt. You can eat these while they are warm or chill them for an easy to grab snack later on. I make them ahead of time, chill them, and then pull them out for the family to snack on while I am preparing dinner.
Ingredients
1 pound green beans, trimmed
Salt to taste
Instructions
Steam green beans in about ½ inch of water until crisp-tender, around 5 minutes. Remove from heat. Sprinkle with salt; immediately place beans in a glass container and chill in refrigerator.
Serve chilled.