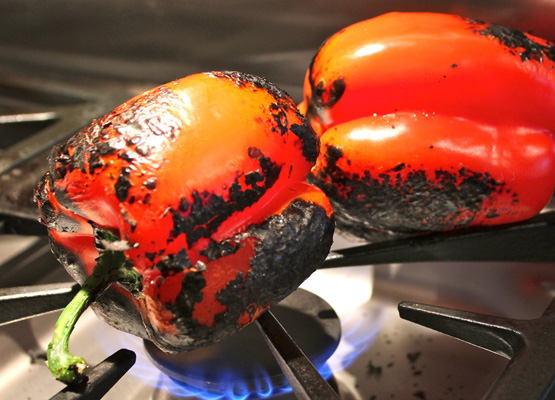 Roasted Red Pepper Dip
This is a simple and delicious recipe that was featured in More Anti-Inflammatory Diet Tips and Recipes. You can refer to the book for Nutritional Analysis of the recipe. I usually roast my own red peppers right over the flame of our stovetop, but the recipe can be made simpler by purchasing roasted red peppers in a jar and draining them before use. I like the white pepper in this dip but if you don't have it, you can certainly substitute ground black pepper.
SERVES 10
APPROX. TIME 20 to 25 min
Ingredients
This dip can be very versatile including being used as a salad dressing, dip for veggies, sandwich spread, and cracker spread.
2 red peppers, roasted or 1 12-ounce jar roasted red peppers, drained
2 tablespoons organic mayonnaise
1-2 cloves garlic
¼ teaspoon sea salt or Real salt
¼ teaspoon ground white pepper
Instructions
Combine all ingredients in a blender and blend until smooth. Blend less time if you want your dip to be a little more chunky or thicker.