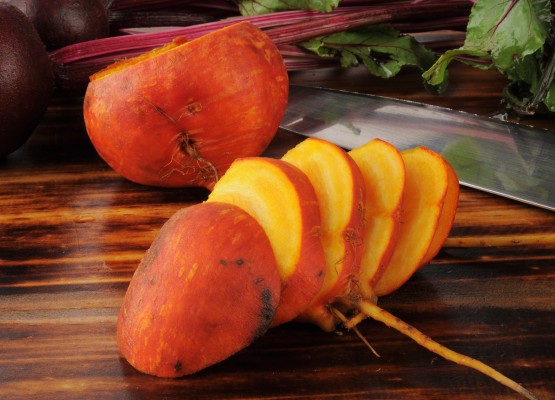 Fresh Sliced Golden Beets with Lemon
I have met many people who have never eaten fresh sliced golden beets. You may not have thought about eating beets raw but think again! These sliced beets make a healthy, simple, easy-to-prepare, and delicious snack. Bring these beets with you on the go.
Serves 2
APPROX time 5 minutes
Ingredients
4 medium gold beets, stems removed
2 teaspoons fresh lemon juice
Instructions
Wash beets, cut off the ends, and peel. Then slice the beets into thin rounds. Transfer to serving bowl and top with lemon juice. Serve immediately or transfer to airtight container and store in refrigerator for future use.