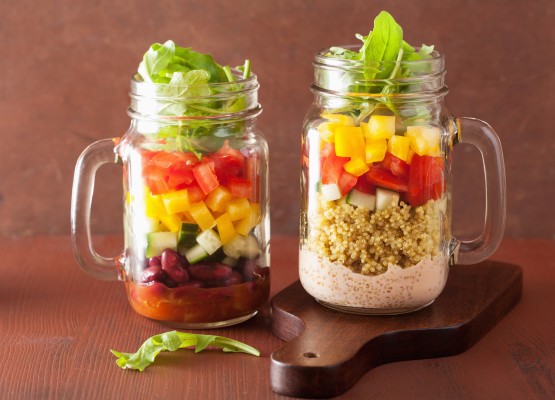 Mexican Quinoa Dinner
Improving your vegetable and healthy protein intake can improve how you feel. Mexican Quinoa dinner is a simple and easy dish to put together. For this recipe, keeping some of the vegetable ingredients out and consuming them raw helps increase the nutrient content of your meal. Experiment. For example, you can use gluten-free macaroni instead of the quinoa. Yum! Add any spices, seasonings, vegetables you desire and make your own creation. I like making easy dinners like this because I can put together the casserole ahead of time and simply transfer it to the oven when I get home. Then while it is cooking, I can prepare the fresh ingredients and talk to my children about their days.
Serves 8
APRROX TIME 1 hour
Ingredients
1 cup uncooked quinoa, rinsed
1 red pepper, diced
1 yellow pepper, diced
1/2 cup organic sour cream (omit for vegan option)
2 tablespoons organic butter (substitute coconut oil for vegan option)
1 1/4 cups chicken broth (substitute vegetable broth for vegetarian option)
1 14 ounce can red beans, liquid removed
1 1/2 cups Green or Red Salsa (mild to hot based on your preference)
Hot sauce (optional)
1/2 teaspoon chili powder
1/4 teaspoon paprika
1/2 teaspoon cumin powder
1 teaspoon onion powder
1 teaspoon garlic powder
1/2 teaspoon salt
1 pound organic grass-fed ground beef (omit for vegetarian option).
1 large cucumber, diced
4 cups arugula
Cilantro, garnish
Lime, garnish
Instructions
Preheat oven to 375 degrees.
Combine all ingredients except for the ground beef, cucumber, arugula, and cilantro in large mixing bowl and stir to combine. Transfer to a large casserole pan, cover, and transfer to the oven. Bake for 40 minutes.
Lightly sauté ground beef making sure to leave some remaining pink. After the casserole has baked for 40 minutes, take it out of the oven, add ground beef, and stir well to combine, transferring ingredients from the top of the casserole to the bottom.
Return to the oven for another 10 - 20 minutes until quinoa and beef are fully cooked.
Remove from the oven, allow to cool slightly, and serve topped with arugula, cucumbers, and cilantro. Sprinkle with lime if desired.