The Alzheimer's Diet

The incidence of Alzheimer's is increasing in our society. Currently it is the 6th leading cause of death in the United States. It is not too early to start prevention of Alzheimer's disease and it is not too late to begin a healthy diet once you have the early signs of Alzheimer's disease or dementia. Changing your diet now can drastically change your future.
Copious research suggests a few direct relations that connect diet and Alzheimer's. For example, according to a study performed at Mount Sinai School of Medicine in New York City, high protein diets lead to "shrinking" of the brain in mice[1]. We already have observed in recent studies that patients with severe Alzheimer's can loose up to 20 % of their brain mass. So I caution my patients about over-protein consumption, especially since many of the new diet fads push higher protein intake. Although I do think protein is important and I do help my patients figure out ways of eating protein healthily, I stress the importance of whole fruit and vegetable intake above all other foods, including grains.
There is good news though! Not all protein types lead to Alzheimer's and dementia! Maybe we just aren't eating the right kinds of protein. Many studies have reported that increased omega 3 fatty acid intake is linked to less incidence of Alzheimer's and dementia.[2] [3] The moral of the story is…don't increase your protein intake, but make sure you are eating more cold water fish such as salmon.
Of course what I am going to say next is going to seem like a "no brainer" to some of you, BUT maybe, just maybe, we know this information but we don't live by it. Studies suggest that diets high in whole vegetables, fruits, and healthy fats reduce the risk of Alzheimer's disease and dementia. And diets high in saturated fats and sugary foods increase the risk of Alzheimer's disease and dementia. Studies support that foods high in glycemic index can directly lead to dementia. Studies have shown that diets high in flavonoid-rich berries delay memory decline and can play a part in delaying cognitive aging. Following an anti-inflammatory diet while paying attention to consuming low glycemic index foods is a way to decrease your risk. In fact, eating an Anti-inflammatory diet while consuming mostly low glycemic index foods will help you reduce the risk of most of the leading causes of death in the United States. We already understand that 8 of the top 10 leading causes of death are directly related to increased inflammation.
One other clinical pearl that I would like to share with you is the affect of statin drugs on Alzheimer's disease. I have seen multiple patients who come in with Alzheimer's disease that have been on statin drugs for many years. It is my impression that statin drugs that reduce cholesterol too much and for too long, lead to reduction of cholesterol in the brain and consequently lead to increased risk for dementia. Various studies confirm that statins continue to fail at preventing Alzheimer's disease. But I haven't seen one study yet on the potential link between statins and the increased incidence in Alzheimer's. In fact, in one study published online in 2008 from the journal Neurology, researchers reported they were surprised that statin drugs did not reduce stroke or cerebral infarction pathology!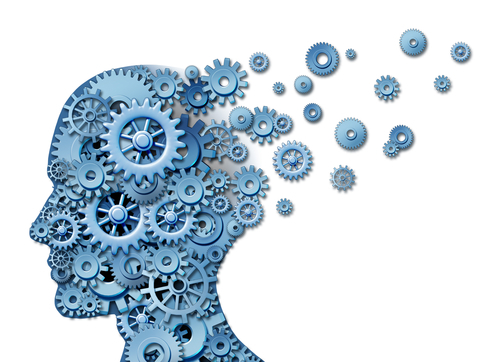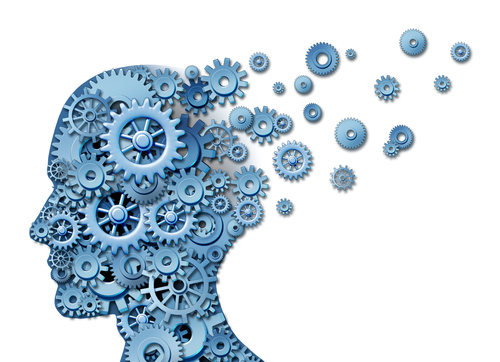 Below I am listing some tips on reducing Alzheimer's disease and dementia. It is important to note that you can decrease your risk for most common chronic diseases by adopting these same tips for health.
Tips to Reduce Alzheimer's Disease:
Consume a diet high in whole vegetables and fruits
Increase dietary intake of berries of all kinds
Limit saturated fat intake (although some in the diet is good for you)
Consume omega 3 fatty acids such as salmon or consider fish oil supplementation
Don't over-consume protein
Keep balanced blood sugars, consult your physician if you haven't had a fasting glucose tested in over 1 year
Include or supplement food sources of Vitamin E and B Vitamins (one ounce of nuts or seeds can give you a great dietary source of Vitamin E, supplementing Vitamin B complex or B12 may be the best source of B vitamins for preventing dementia)
Consider supplementing phosphatidylserine, an important fatty component of cellular membranes.
Avoid metals such as aluminum, copper, and iron (avoid the use of cookware that is aluminum, avoid multivitamins that supplement extra copper or iron if you are not deficient)
Maintain daily physical activity in the form of an exercise you are able to tolerate but will still push you slightly. (Brisk walking or more strenuous exercise for 40 minutes 3 times per week has been shown to be effective in some individuals. If you are healthier or more in shape, you will need to do more. And if you are less in shape, you may benefit from doing even less. The main point is to ALWAYS continue moving).
Consume mostly low glycemic index foods. Here is a great site so you can check the GI of the foods you are consuming on a regular basis. The values are listed below. Your goal is that 80 % of the food you consume should rest in the "low" category. This will also decrease your risk for diabetes.
Low = GI value 55 or less
Medium = GI value of 56 – 69 inclusive
High = GI 70 or more
To keep the body in good health is a duty… otherwise we shall not be able to keep our mind strong and clear.
—-Buddha
---
[1] Cassels, Caroline High-Protein Diet Linked to Lower Brain Mass in Alzheimer's Mouse Model. Published online October 21, 2009. http://www.medscape.com/viewarticle/711217.
[2] Y. Gu, PhD et al. Nutrient intake and plasma β-amyloid. Neurology. 2012 June 5; 78(23): 1832–1840.
[3] Deborah Gustafson, Kristoffer Bäckman, Yian Gu, Yaakov Stern, Jose Luchsinger, Richard Mayeux, Nikolaos Scarmeas et al. Dietary fatty acids (FA) and dementia: Observations from the Washington Heights and Inwood Columbia Aging Project. Alzheimer Dement. 2011;7:S296-S297.